NEWS
Employment Opportunities
10.03.2021 |
Some great opportunities coming up within Celvac -
Project Management - Business Development - People Management - Class 1 and 2 Drivers - Confined Space Operatives - Tenby based Yard Labourer - Tenby based HGV Mechanic Apprentice - Tenby based Part time Office Cleaner
If you are interested then please send a CV into Claire@celvac.co.uk or send an email detailing your interest in a specific role and we will get back in touch.
Personnel Supervisor Vacancy
16.10.2020 |
We have an exciting opportunity for someone with great people skills to join our growing team. To be based out of Port Talbot, the individual will be responsible for maintaining compliance of our existing HR systems, manage the integration of new starters and the ongoing career development and wellbeing of existing staff. You'll be expected to get out on sites around the UK, meet the crews and support them in their daily roles so we are looking for a team player who will lead by example and be confident to have difficult conversations. If you think you have the skills and experience, then please send your CV in to Claire@celvac.co.uk.
HGV Drivers & Labourers Wanted
08.09.2020 |
Due to a huge growth in work across the UK we have a number of vacancies for HGV drivers and labourers at our Tenby head office and at our Port Talbot depot to join our vibrant and dynamic teams of on-site specialist cleaning teams working within the sewage and waste water industry. We have clients and contracts across the UK and so candidates will be expected to work away from home some weeks.
The ideal candidate must be reliable, hard working, enjoy a bit of team banter, not frightened of getting stuck in with the team and able to demonstrate excellent communication skills.
There is excellent earning potential and a competitive basic hourly rate and overtime within the week and weekend work will be required as and when requested by the client.
So if you think this is the job for you, then please ring Claire Gottwaltz on 01834 845511 and find out what oppportunities are available.
Key Workers supporting each other
14.05.2020 |
We are continuing to support all of our clients across the Waste water industry and other key worker sectors during these difficult times. The past few months have not been without their difficulties but our teams have all pulled in the same direction helping each other out whilst continuing to deliver great service and always with a smile. Our servivces remain critical to the fight against Covid-19 and we are always looking for the best people to join us. If you fancy being part of our team, then we have vacancies for experienced Confined Space Operatives and for tanker/sewage/waste HGV drivers across all of our depots so please put a call into our head office inTtenby on 01834 845511 to learn more about the great opportunities on offer.
COVID-19 Response
31.03.2020 |
During this COVID-19 Pandemic Celvac continue to provide services to our customers as normal. Many of our customers are providing the critical services required through this crisis and we remain open to support them.
We have taken responsible measures to ensure that our staff are safe and not at risk to themselves or to others. Please call us on 01834 845511 if you require any assistance and we will do our best to help you.
We wish you, your family, colleagues and business the very best as we all face the challenges of these difficult times.
Confined Space Recruitment
02.01.2020 | Claire Gottwaltz
We have exciting opportunities for new starters within our confined space teams based out of our Tenby, Port Talbot and Slough centres but working across the UK. Good hourly rate of pay, full training, all PPE and subsistence whilst working away will be provided. Please ring 01834 845511 for more information about the role. We are currently recruiting out of our Tenby
HGV Fitter Recruitment
18.12.2019 | Claire Gottwaltz
We are currently expanding our team of HGV fitters working out of our Tenby and Port Talbot workshops. We are offering good rates of pay and whilst someone experienced is preferred we'd also be happy to discuss the opportunity with newly qualified technicians/apprentices. The role does involve working away from home for a couple of days a week every few weeks but this will be rota'd in with plenty of notice. Whilst away we will provide lodge and subsistence. Training and all PPE will be required. If you are interested then please ring our Tenby head office on 01834 845511.
Recruitment
15.11.2019 | Claire Gottwaltz
We currently have vacancies for Confined Space operatives and HGV jetvac drivers. If you are interested in knowing more about the opportunites that exist then please ring Claire on 01834 845511 or email a CV to info@celvac.co.uk.
Recruiting Now!!
28.08.2018 | Personnel
Exciting opportunities exist at Celvac for HGV Drivers/Operators and Confined Space operatives. Basic rate of £11.00 per hour once training has been completed. You will be expected to work away from home with lodge and subsistance being provided.
If interested please email claire@celvac.co.uk or ring 01834 845511 and speak to Claire Gottwaltz.
Business Standards
11.07.2017 | Marketing
Celvac has demonstrated its dedication to business systems excellence by passing two rigorous external audits with flying colours. It has passed renewal audits for OHSAS 1800, ISO 9001 and ISO 14001, successfully transitioning over to the new 2015 standards and again received 100% status in its Verify Assessment. In both cases, the audit reports reflected high standards set in maintaining the required management systems. Claire Gottwaltz, General Manager for Celvac said, "We are very pleased with the audit reports we have received. We do not see these accreditations as a tick box exercise and its pleaseing to know that we have robust systems in place to assess and control the quality, health, safety and environmental performance of our operations. Congratulations go to all involved in making sure our systems are robust and industry leading".
WaterAid raft race
07.07.2017 | Marketing
Our raft the "Tenby Tanic" made it to the end, we came 19th out of 35 and everyone on board stayed relatively dry although they've all got some big blisters to be proud of. We made quite a splash with our Welsh crafted vessel and will definitely be competing next year. So far we've raised nearly £2000 for WaterAid which is fantastic but we would like to beat this total so if you haven't still donated please visit our page www.justgiving.com/fund…/companyteam-tenbytanic-wateraid2017. Well done to Michell, Peta, Callum, Jamie, Rhys and Robin for their rowing efforts and to Ben and Nigel for shoreline support and the cold beers at the end.
Excellence Award 2017 DCWW
04.07.2017 | Marketing
We won an award!!!

Last week at the Dwr Cymru Welsh Water Health, Safety and Wellbeing Conference in Swansea the Celvac team won an Excellence Award for excellent safety standards, near miss and hazard reporting. We are very proud of this achievement and it's all down to the efforts of everyone every day on site, in the workshop and in our offices. Pictured in the photo are Peter Horsley, Celvac's Contract Manager for the DCWW contract and Steve Van Rhyn, Health and Safety Manager.
WaterAid Raft Race
03.07.2017 | Marketing
Over the years, Celvac has supported WaterAid, a great charity that has teams in 37 countries across the world working to transform millions of lives every year by improving access to safe water, toilets and hygiene. Since 2014, 2015 and 2016 we have raised nearly £2000 per year for this valuable cause and we want to continue our efforts throughout 2017 so the "TenbyTanic" is taking to the cold waters of the Thames and participating in Thames Water's Annual Raft Race. The raft is home-built and will consist of 6 Celvac brave sailors paddling their way through the murky waters around Reading this July! For footage of its maiden voyage visit our facebook page https://www.facebook.com/celvac.co.uk.
If you would like to show your support for our team and this fantastic charity then please visit our Justgiving page at www.justgiving.com/fundraising/companyteam-tenbytanic-wateraid2017 and make a donation.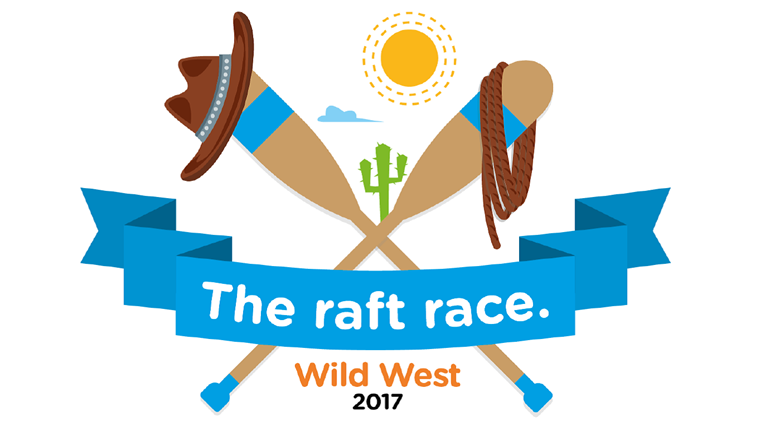 AD & Bio-Gas expo
30.06.2017 | Marketing
Come and talk to us on our stand about how we can help optimise your processes. We're looking forward to see you.
Storm Tank cleaning
15.05.2017 | Marketing
Another storm tank cleaned for a framework client.
Working at height
15.05.2017 | Marketing
2 examples of recent pump exchange and screen repairs that our confined space teams have carried out on some of the larger pumping stations we help maintain
.
PST Cleaning
16.03.2017 | Marketing
PST cleaning this week by our confined space team, using extendable lances and counter balance winch access for when entry was made. Another job completed and another satisfied client.
Potable Water Tank Cleaning
17.02.2017 | Marketing
Today HV7 and our Clean Water confined space crew cleaned a sludge holding tank on a potable works, under a very tight timeframe and against incoming flows controlled by tankers. Job was complete within 3 hours, our client is very happy and we are now scheduled to do it every 6 months. Well done Danny, Scott B and Paul B.
Pump Exchange 35m deep
09.02.2017 | Marketing
Another pump exchange has been undertaken by Celvac's confined space team, safely and successfully. Over the years we have assisted with the removal and replacement of pumps and other pieces of equipment from deep confined spaces and on this occasion the pump was retrieved from a depth of over 35m. This operation involved 3 cranes, 1 x 100t to lift the pump, 1 x 25t to lift the man-riding basket and another crane on standby for emergency retrieval of the man-riding basket. Our team was equipped with full BA and life jackets and followed a safe system of work that was developed in partnership between Celvac, the client and the crane company. In fact this methodology has been adopted by our client as best practice across all of their regions of operations.
Wet Weather Tankering Support
06.02.2017 | Claire Gottwaltz
Our fleet of 3k to 6k tankers have been busy assisting Thames Water in dealing with rising water levels across their pumping station network all weekend. If you need any support, then ring 01834 845511, 24hrs a day.
Digester Cleaning 2017
02.02.2017 | Claire Gottwaltz
We've had a busy start to 2017, having already finished the cleaning of 2 waste water digesters. We've processed over 3000m3 of waste via our mobile screening units and are now waiting for these assets to be handed back to us for purging and refilling.
Sps Cleaning January 2017
02.02.2017 | Claire Gottwaltz
It's been a busy start to 2017 with our sewage pumping station cleaning crews visiting over 500 SPS assets across the Thames, Welsh Water and Wessex regions this month. Carrying out both top and entry cleans, the majority have been part of the planned maintenance programmes we deliver for clients but some have been in response to SPS performance issues and in readiness for specific weather events.
Our confined space cleaning crews have also had the opportunity to put the newest addition to our hyper-vac fleet through its paces. HV25 is proving to be a compact and powerful 2000 gallon 1200 CFM unit that can reach difficult to access locations, is equipped with Chapter 8 Traffic management and can recover and discharge materials from up to 100m deep and up to 300m in distance.
HV25 Ready to go
29.09.2016 | Claire Gottwaltz
HV25, the 1st of our 4xwheeler hypervacs is ready to go.
Safety Stand Down 2016
21.09.2016 |
The first of our Safety Stand Down days took place in Tenby this year during which we focused on refresher training of key life saving skills and equipment, such as wearing and using BA / Escape Sets, fire extinguisher training and responding to site pollution events. The next day takes place at our Slough depot..
Expansion of vehicle fleet
21.09.2016 |
HV25 taking shape and should be on the road middle of October. This will be the first of 3 joining our fleet this year.
Worlds Biggest Coffee Morning
21.09.2016 | Claire Gottwaltz
Pop in for a slice and coffee between Monday 25th Friday and 30th September but better make it early in case it all goes quickly!!
Safety poster winners
11.08.2016 | Claire Gottwaltz
Congratulations to Alice, Toni and Thea for their efforts in our safety poster competition. We received some great colourful ideas that will be used throughout the year to underpin our exemplary safety and welfare performance.
Brave the Shave - Well Done Dave!!
09.08.2016 | Claire Gottwaltz
Well done to one of our HGV drivers operating out of our Slough depot who braved the shave for Macmillan and raised £200 !!
GSU 2 on the move
05.08.2016 | Claire Gottwaltz
GSU 2 has just successfully completed a digester clean in Wales and will be on its way to the Taunton area.
UVDB Verify Accreditation
05.08.2016 | Claire Gottwaltz
UVDB Verify accreditation has been renewed with the team achieving 100% in every category. This underpins our ongoing commitment to improving standards and ensuring our site delivery is to the higest quality, environmental and safety standards.
Job Opportunities
01.07.2016 | Claire Gottwaltz
We have the following job opportunities available within Celvac:


HR Supervisor - this role will involve the management of training requirements, deal with personnel issues, manage new starters and their inductions, monitor performance and deal with disciplinary issues when they arise.


Logistics Support - we are looking for someone who can support the project managers in reacting to unscheduled work, to include assigning resources, preparing kit, safety documentation and liaising with other internal divisions.


Project Supervisor for Filtration Work - our filtration work in both the potable and waste water industry is growing and we have an exciting opportunity for someone to get involved in pricing, visiting clients, managing site teams and monitoring site performance.


Team Leaders - if you are good at managing a team, have a good understanding of wet well cleaning and looking for a challenge then we have a number of vacancies for team leaders.


For more information on any of these positions, then please contact Claire@celvac.co.uk with your CV or phone 01834 845511.
FORS Bronze Level
17.12.2015 | Claire Gottwaltz
Celvac is proud to announce its achievement of the Bronze level of the Fleet Operator's Recognition Scheme (FORS). In Celvac's quest to continually improve systems, delivery and client satisfaction, this accreditation is further confirmation that we put safety, quality and environmental performance at the heart of our operations.
Celvac supports Comic Relief 2015
17.03.2015 | Claire Gottwaltz
The Celvac team had fun raising money for Comic Relief this year and organised a bake off between a number of employees. A total of £52.00 was raised in exchange for cupcakes, slices of sponge cakes and coconut macaroons. A few pounds were shed by everyone and a few gained around the waistline!
Water Aid fundraising
07.01.2015 | Claire Gottwaltz
2014 was a busy year for Celvac, not just workwise but having fun as well. A total of just over £2000 was donated to WaterAid from employee contributions that were matched by the company, via raising sponsorship when we participated in the WaterAid football tournament organised by Thames Water and after raffling a number of Swansea City football tickets. We all hope to keep up the good work into 2015 and suggestions on how to raise more money will always be considered.
Expansion of vehicle fleet
25.09.2014 | Claire Gottwaltz
During Celvac's Safety Stand Down day new additions to the Celvac fleet were launched. A number of new vans have been added along with HV19, a 3000 gallon vacuum tanker. The tanker was designed and built in -house by our specialist engineering team and joins our existing fleet currently working across the UK. A number of new high sided vans have also been purchased and fitted with additional safety features, including roof access systems that reduce the need for personnel to stand on the top of the vans that previously put themselves and others at risk. Joining these vans are a number of smaller vehicles assigned to the projects team and the mechanical fitters. The mechanical fitters van has been kitted out with all the necessary equipment to be able to respond promptly to the majority of roadside breakdowns and technical problems.
Stand Down for Safety Training Day
05.09.2014 | Claire Gottwaltz
The entire Celvac team got together for their Safety Stand Down day at the end of August. This day provided everyone with the opportuity to be refreshed with basic skills training, team leader development, driver training and was an excellent forum to discuss developments within the company. It was also an ideal opportunity to showcase some of the newer vehicles of the fleet and get to know new recruits better.
Training Award
03.04.2014 | Claire Gottwaltz
We are proud to annonce that Ben Field Thomas was awarded the "longest serving Trainee" award at a recent presentation evening at Pembrokeshire College. Since 2010 Ben has undertaken a number of learning and development courses, ranging from IOSH Managing Safely, C&G High Risk Confined Space Training, New Street Works, First Aid and LOLER in Confined Spaces, training regimes that have all contributed to his promotion in 2012 from Confined Space Team Leader to Projects Supervisor. He is now responsible for managing a team of between 10 to 20 Celvac individuals assigned to our Thames Water contract for the provision of emergency tankering and wet well cleaning. Congratulations Ben!
Emergency Tankering across Thames region
05.03.2014 | Claire Gottwaltz
Since January 2014 Celvac's fleet of tankers and hypervacs have been very busy responding to emergency tankering requirements across the Thames region and have helped lots of local communities with flood prevention and flow control from sewage pumping stations. Many residents have emailed and phoned us to say a big thank you for all of our efforts, some of their comments are below:
"A huge thank you on behalf of all the residents of our little road, please pass on our appreciation of your guys' huge efforts in keeping our homes safe... it's made this awful experience somewhat bearable" (Woodmanfield residents)
" A big thank you to Celvac for all the help shown. Your people are one in a million, very professional, friendly and very polite and have kept our homes free from water and sewage" (Upton Grey residents)
New truck joins our fleet
17.05.2013 | Claire Gottwaltz
Welcome to the newest addition to our vehicle fleet. Keep an eye out for it working hard across the Thames area.
NEWSREEL
ARCHIVES